Team Holiday Party 2015: The Director's Cut
Have you heard the holiday song that begins, "It's the most wonderful time of the year"? Well, for those of us running a business and managing employees, it's just about the most dangerous time of the year.
I'm talking, of course, about office holiday parties. Have you planned yours yet? More importantly, have you taken every step you can think of—including everything I'm about to discuss and link to on this page—to reduce and limit your legal liability?
If throwing your own team a holiday bash hasn't yet caused you HR nightmares, good for you! But over the years, you've probably heard from a friend or colleague who's witnessed a little madness under the mistletoe. There are just so many ways to go wrong. From location and timing, to drinks and their aftereffects, to accidental religious overtones, planning a fun but incident-free seasonal celebration takes all of your abilities as a Management Mastermind.
To help keep your festivity on the safe side of the work-appropriate fence—you know, that's the side without all the sexual harassment lawsuits, DUIs, or workman's comp claims on it—we've created a new Holiday Parties podcast, hosted by myself and CEDR HR expert Michele Oliver.
(By the way, if you're not already a fan of Live from HR Base Camp, you'll want to check that out on a regular basis. It's like my blog here, but in podcast form, with guest appearances from HR experts and attorneys on the CEDR team.)
Here's the Office Holiday Parties podcast.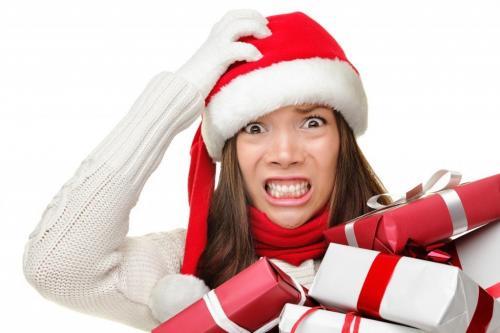 Get our full list of Office Holiday Party Do's and Don'ts right here.
And if you find that your office vibe is getting a bit stressed and frazzled this time of year, I also recommend CEDR's HR Tips to Keep the Holidays Sane.
Please plan carefully (and avoid mistletoe like the plague). I wish you and your team a safe and happy holiday season.
Friendly Disclaimer: This information is general in nature, and is not intended to replace good counsel about a specific issue with either your attorney or your favorite HR expert.