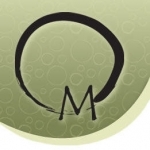 Welcome, Odyssey Management Clients!
Thank you for visiting! This webpage was created exclusively for the clients and referrals of Teresa Duncan and

Odyssey Management, Inc.
CEDR HR Solutions is a proud partner of Odyssey Management, Inc. As part of our partnership, we have created a list of special offerings for Odyssey Management clients and referrals. Please look through the offerings below, and contact us by filling out the form on this page, or by calling us toll free at 866-414-6056 and say that you were referred by Odyssey Management.
Custom Dental Employee Handbooks
Individually customized, state-specific, and fully compliant with all applicable employment and labor laws. Each employee handbook is professionally written and tailored to your office by CEDR's team of attorneys and HR specialists so that it 100% matches your needs and your practice. It comes with the tools and safe harbor policies to help mitigate the risk and fight employment lawsuits in your practice. Each handbook comes with Alternative Dispute Resolution Agreement & 3 months free Solution Center support. Learn more about dental employee handbooks here.
You can save up to $1,000* by saying you're a Odyssey Management referral! Call 866-414-6056.
Unlimited HR Support
Live, unlimited, on-demand HR support for dentists and their office managers through CEDR's Solution Center. CEDR Members can call the Solution Center with any questions or concerns about issues in their office and receive one-on-one guidance and support. Unlike other services, there's no time limit, no call limit, and no extra charge! It's help with whatever you need, whenever you need it. Our team is composed of attorneys and masters-level HR experts, with over 50 years of combined experience in HR and employment law. Learn more about unlimited HR support here.
Online HIPAA Training
On-demand HIPAA compliance training and certification for the whole dental practice through YourHIPAATraining.com. Updated to reflect the recent 2013 Omnibus Final Rules to keep you in compliance. Membership comes with two training paths (basic and advanced for management), videos and quizzes, forms, resources, a fully customizable HIPAA Plan Book, and easy access to HIPAA experts. Train whenever you need, for as many staff as you need, for one low price! Learn more about online HIPAA training for the office here.
You can save up to $150 by saying you're a Odyssey Management referral! Call 866-414-6056.