New overtime rules are here!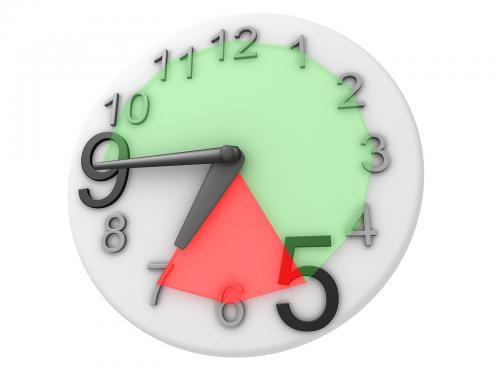 Notice:
As of 11/22/16, a Texas federal judge has issued an injunction barring enforcement of the new U.S. Department of Labor overtime regulations that had been scheduled to become effective on December 1. Employers in all states are no longer required to comply with these rule changes.
More information can be found here
Exempt employees must earn above the new minimum salary by December 1, 2016
Hey everybody, here's another update from CEDR's senior counsel and head HR ninja, Ali Edwards. We'll continue to update everyone on this important topic as we continue to get more information. – Paul Edwards
Our HR advisor team here at CEDR has been waiting with bated breath for the details on the new overtime exemption changes (yes, we are total HR nerds). Finally, the new minimum salary has been announced! Under the new rule, workers deemed exempt—and therefore ineligible to collect overtime pay—must earn at least $47,476 a year ($913 a week). That's up from the $23,660 a year ($455 a week) threshold under the current rule. The $23,660 figure has been in place since 2004.
As we've previously reported, these long-awaited rules governing which workers must receive overtime are part of the White House's initiative to modernize and update the Federal Labor Standards Act (FLSA) overtime regulations. The final rule was published this week, on May 18, 2016, and will impact almost every business in the United States.
This could affect anyone in a leadership or management role in your office currently classified as exempt salaried under the Executive Exemption (see our Exempt Guide, here), and earning a salary that falls under the new threshold. Notably, the duties criteria are not being changed under the new rule.
Another major difference is that the new exempt salary level will automatically increase every three years, to keep pace with the 40th percentile of weekly earnings of full time salaried workers in the lowest-wage Census region. Don't worry too much about that mouthful of details—the gist of it is that we must all be ready for an updated threshold every three years, with the next increase to take effect on January 1, 2020. The DOL will publish the rates with plenty of notice, and your CEDR team will let you know as well.
One employer concession is that the new regulations allow employers to use nondiscretionary bonuses and incentive payments, such as quarterly production bonuses, to satisfy up to 10% of the required salary level, giving you a little help to reach the threshold. Note that bonuses must be paid at least quarterly to qualify, and if the bonus is lower than expected, the rules allow an extra calendar quarter to catch up.
If you haven't yet reviewed your employee classifications, this is a great time to do so. In fact, this gives employers who may have gotten exempt/nonexempt status wrong in the past to fix errors in classification without raising red flags. As always, CEDR Advisors are standing by to answer any questions.
The new rule goes into effect on December 1, 2016.
Friendly Disclaimer: This information is general in nature, and is not intended to replace good counsel about a specific issue with either your attorney or your favorite HR expert.