National Crime Search is Our Trusted Background Check Partner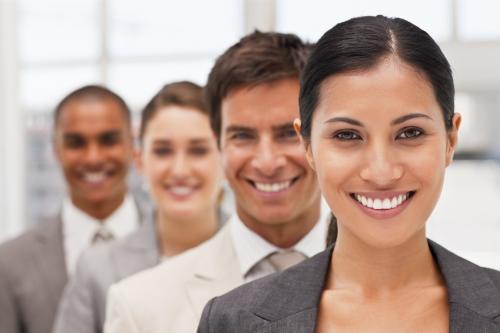 Most job candidates have left a discoverable history of their behavior, and employers must take the steps necessary to protect themselves. A bad hire can set you back on time, mental well-being, and MANY thousands of dollars. Plus, the damage can extend to the rest of your team, ensuring that the ghost of that hiring mistake haunts you for months or even years. And if something bad happens, in a worst-case scenario, it could even lead to a negligent hiring lawsuit. Most times, these hiring errors can be chalked up to weak or nonexistent background checking. Although the candidate may have had a bad record with past employers, those red flags will never be discovered if you're in a hurry to hire and skip the background check—exactly what your nightmare candidate is hoping for.
Is it necessary to conduct a proper background check for every new hire?
Yes! Here's why:
Negligent Hiring Lawsuits
Negligent hiring lawsuits hold the employer liable for any unlawful or improper actions of their employees, if it can be shown that the employer failed to make "reasonable" inquiries into the employee's background and suitability for the position.
A majority of negligent hiring lawsuits maintain that the employer failed to conduct appropriate research—such as a criminal record history, employment verification and inquiry into other background information that would have disclosed the employee's past misconduct.
Employers found negligent in the hiring process have been subject to substantial monetary penalties, which are now reaching millions of dollars. How many small businesses could survive after this type of financial loss?
Employee Theft
Employee theft and dishonesty cause 30% of all business failures, according to the American Management Association and the U.S. Chamber of Commerce.
Fraudulent billing and embezzlement top the list of threats.
Background checks can make you aware of a past crime that's relevant to the position you're hiring for.
The High Cost of Employee Turnover
On average, it costs you anywhere from 33% to a whopping 150% of a new hire's annual salary to replace that employee, per Department of Labor estimates. While it is hard to put an exact figure on turnover, companies face a huge financial hit from direct costs such as recruitment advertising, time spent reviewing resumes, interviewing applicants, and orientation and training time if the wrong person is hired.
Studies that say as many as 80% of all applicants put some kind of false information on their application or resume.
So What Do You Do?
The answer in this case is simple—have a professional do your background and reference checks! Virtually every employer has experienced a nightmare hire, those Jekyll-and-Hyde types that portray themselves one way in an interview, but are soon revealed to be a terrible fit for your office. You probably also know what a challenge it is to overcome the results of hiring the wrong person from the outset. You cannot afford to get this wrong, and using a professional background check company is your best opportunity to get it right instead.

Better yet, outsourcing your background checks is the best way to ensure you only learn relevant information you should know, at a lawful and appropriate time during your hiring process. This reduces your vulnerability to EEOC legal claims. (In other words, step away from the Google—it's risky to look this stuff up yourself!)

As our CEO says,
"Over the years I've taken several calls that begin with a CEDR member telling me some version of this: Paul, we are having trouble with a new hire and so I decided to some digging and you won't believe what I found out! The employee sued their last three employers/was convicted of check or credit card fraud/was incarcerated for a serious felony/was prosecuted for embezzling from the medical office she worked in/etc.
It's a common error. Even though it seems faster or easier to do your own background search, DON'T! You may find out information that you shouldn't know, or puts the employee in a protected class, or that has no bearing on the job you're hiring them for. Instead, you need to use a professional company to do it safely and legally.
The cool thing about CEDR's partner, National Crime Search, is that unlike many other background check companies, you can go ahead and set up your account now. It will just be sitting there waiting for when you need it. And if you need to credit check a new hire, it takes about thirty days to verify you as able to receive a credit report. So I encourage everyone to set up your account now."
Signing Up is Easy and Free
While the level of background check you need may vary between your receptionist and a new department head, they should include, at minimum, a professional social security trace, criminal record search and verification of employment and education. CEDR recommends that all members sign up for and use National Crime Search's background check services through the CEDR Solution Center. They are our sole partner providing this service and they provide services in all 50 states.
To learn more and to enroll your business: Visit them HERE, or fill out the form to have them contact you.